people



CONCRETE UTOPIA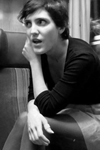 Melanie Kress
Co-Founder, Director, Chief Curator
Melanie Kress is an independent curator and artist. She is employed by the American Federation of Arts in Development and Communications, and is Resident Curator at Recession Art. Her previous experience includes work at Art in General, Slought Foundation, Schalter Projektraum, and White Columns. This is her new favorite website.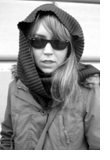 Rosie duPont
Co-Founder, Curator
Rosie duPont is a filmmaker and performer living in Brooklyn, NY. She is currently producing a narrative short entitled "headspace," the story of a young artist who falls into a nightmarish internet gallery and relives a fraught romantic relationship through video and art installations. Prior to this work, Rosie's first animated film, "Obduro!," screened at the 2012 Brooklyn Arts Council's annual film week, "Scene: Brooklyn" and the bi-monthly arts showcase, "Peculiar Streams." In addition to her creative work, Rosie has worked at numerous film production and distribution companies in New York, including Aubin Pictures, Fork Films and Film Sprout.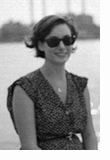 Shay Cornelius
Photographer
Shay Cornelius graduated from Barnard College with a degree in English and Film Studies. She picked up her first camera (a Polaroid) at age 11 and never looked back. A passionate amateur, Shay enjoys working with many different cameras, but she is particularly attached to her Nikon. Shay also enjoys knitting and classic films, and aspires to be a moving image preservationist.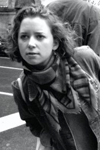 Emma Dorsey
Public Programming Coordinator
Emma Dorsey is a writer and an activist living in Brooklyn. She is primarily involved with reproductive justice, literature, and the intersections between aesthetics, sex, gender, and justice. She did extensive event organizing at Columbia University, worked as a health educator, and most recently worked for New York State to finance affordable housing. She is currently a doula and studying to become a nurse.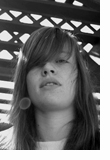 Alicia Mountain
Production Coordinator
Alicia Mountain is a writer and visual artist—a maker. Her 2010 installation, "Until you find your home," with The Work Office at the Dumbo Arts Festival marked her New York debut. Alicia's photographic and literary work plays with thoughts of childhood and adulthood, transcendentalism, queer expression, and the place of the individual within American national identity. With a background in publishing and television, Alicia likes to make things happen. Currently, she is an Editorial Work Scholar at the Aperture Foundation.




Emma Quaytman
Emma Quaytman has studied Art History and Visual Arts at Barnard College, Bard College, and the Slade School of Fine Art at University College London. She is an artist and independent curator and was born and raised in New York. Although her work is mostly graphite and silk screen based, she identifies as a painter. Emma has worked at the Museum of Modern Art, the McKee Gallery, and the Avery Library of Art and Architecture.






Kate Ryan
Web Editor, Publications Editor, Curator
Kate Ryan is an artist living in New York and Hawaii. Her photographic work explores the intersection of photography's history with issues of power, identity, performance and control. In addition to her photographic work, Kate creates works in video and performance, and appears in dance and performance works by others. Her professional engagement with the arts has included time at Danziger Projects, the photography department of the New Yorker magazine, and the studio of artist Ryan McGinley.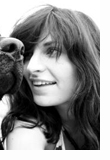 Hilary Sand
Hilary Sand is an artist, writer, theorist, and sometimes curator living and working in Brooklyn. She is currently pursuing a Master's in Arts Politics at NYU's Tisch School of the Arts. Hilary's work includes sculpture, fiction, performance, digital photography, video, and critical writing, focusing on gender and identity construction. She has been working with Concrete Utopia as both an artist and organizer since the fall of this year, and has worked as an artist's assistant, installation assistant, and lab assistant, among other things.





Shoestring Press



Lane Sell
Founder + Master Printer
Shoestring Press
Curator
Concrete Utopia
Lane Sell is a graduate of Deep Springs College and Columbia University. As a Master Printer, he is interested in teaching what he does not yet know - what print can bring to other artists' work. He wants to figure out what traditional print media can do that computers can't, he tries to think through the distance between the page and the matrix, he likes it when making work means breaking a sweat, and he believes that life is better with mountains and mules.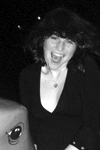 Becky Hersch
Becky Hersch lives and works in New York City. Employed by the American Museum of Natural History, and living in Concrete Utopia, Becky gets to spend all day in her favorite cultural institutions, especially if you count the subway. She uses her day job as a laboratory technician to support her real career as a big game hunter hunter. Read about her exploits in her memoir, The Most Dangerous Game.
Her father would like her to get a PhD.